ATOMIC NASHVILLE  is an indie bookstore located in South Inglewood at 1603 Riverside Drive in Nashville TN.
We had a great time working with Atomic Nashville.  We handled the logo / identity design,  web development, eCommerce integration, multiple print product designs (Biz Cards, bookmarks, print ads).  Fun stuff.  Check it out!
Services provided:
Consulting
Content organization
Logo / Identity design
Print Design – outdoor sign, products, interior signs
Photography
WordPress site install and setup
Child Theme / Custom CSS and PHP
Graphic Design and Editing
Web Hosting setup
SSL Certificate setup
eCommerce install and setup
Multiple blog setup / custom front page layout
Education on how to use WordPress – add products and blogs
A fun job.  Great Folks.  Great bookstore.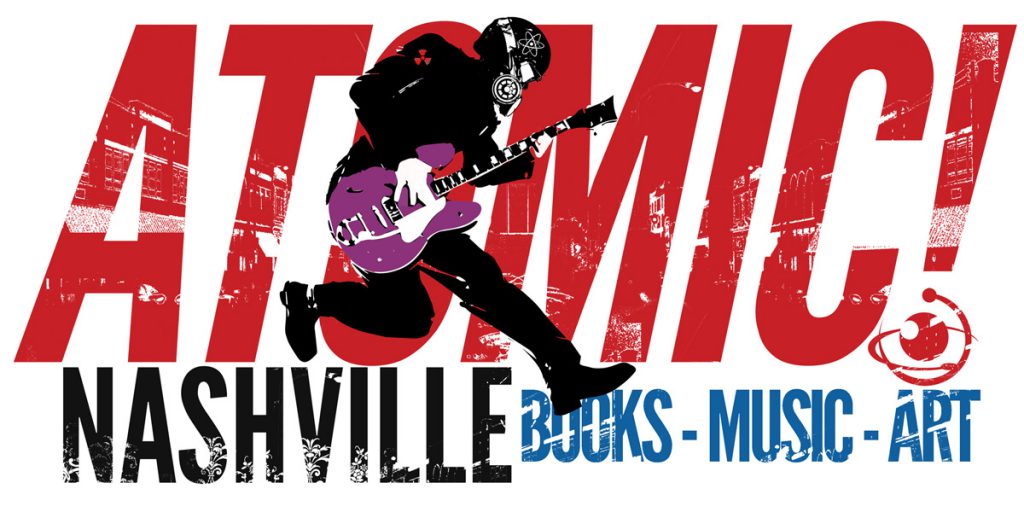 After re-locating to Nashville, Dan & Kerry asked the owners of Atomic Books, Benn Ray and Rachel Whang, if they'd be willing to consult them in the creation of Atomic Nashville. Benn and Rachel agreed, and the search was on for the right Nashville retail space to house the new store.

East Nashville/Inglewood was choice #1 from the beginning, but retail storefronts were considered all over Nashville until the location at 1603 Riverside Drive became available. The East Side seems to share the owners' own eclectic cultural sensibility. In addition to a well curated and quirky book selection, Atomic Nashville carries a slew of interesting gifts, toys and novelties.

The store also stocks an ever-growing selection of music and art from Nashville/Mid-TN based artists.