Donal Hinely – multi-faceted musician and man of mystery..   We had the distinct pleaseure of working with Donal for the design of his 2016 release "Dark Horse Days" as well as a redesign of his website, and some great vintage T-shirt designs.
SquareSpace site is here.
Vintage Tees are here.
Services provided:
Consulting
Content organization
Artwork Design – CD physical release / digital
Print Design – CD, Vintage – T-shirts printed by Grand Palace 
Migration from HostBaby to SquareSpace
SquareSpace Design and custom elements
Graphic Design and Editing
SquareSpace Hosting setup – Domain configuration
Bandcamp setup / Graphic design
Education on how to use Squarespace – Bandcamp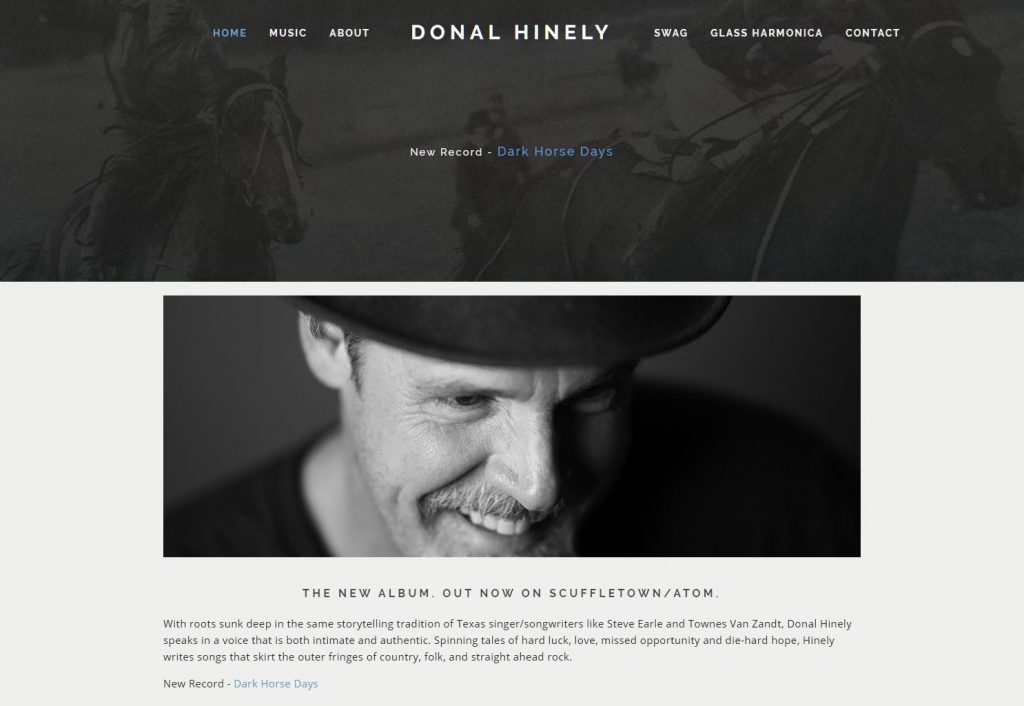 With roots sunk deep in the same storytelling tradition of Texas singer/songwriters like Steve Earle and Townes Van Zandt, Donal Hinely speaks in a voice that is both intimate and authentic. Spinning tales of hard luck, love, missed opportunity and die-hard hope, Hinely writes songs that skirt the outer fringes of country, folk, and straight ahead rock.