Electric Avenue designed the Lp and CD for "WatchDogLookout!. " 
Zach released WatchDogLookOut via Dualtone Records. Contributers to WatchDogLooKOut include producer/engineer Chad Brown (Ryan Adams, Faith Hill), percussionists Ken Coomer (Wilco, Steve Earle) and Fred Eltringham (The Wallflowers, Rivers Cuomo), upright bassist Frank Swart (Morphine, Norah Jones), keys guru Curt Perkins (Josh Rouse, J.J. Cale), guitarist Doug Lancio (Patty Griffin, John Hiatt), complete with the mastering being done by Andrew Mendelson (Van Morrison, Rolling Stones).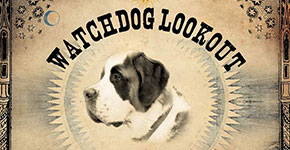 His website is here.